What We're About!
We challenge C3 students to own their faith and live it out every day with relevant teaching, intimate worship and small group discussion. Students ask questions and learn from each other in a safe and encouraging environment. Our goal is to lead all students to a healthy relationship with Christ and with others, a faith that outlasts just middle school and high school, but lasts for eternity. We encourage you to become a part of something bigger than yourself.
Times and Locations
Sunday School
9:30 AM
Upstairs of worship center, in the Youth Room
Axios Teen Service
Doors Open at 6:00
Meet in the worship center

Current Series - It's Beginning To Look A Lot Like Christmas
Anticipation fills the air! And we start using words we never use. What even is figgy pudding, and who is Yuletide Carol? This season is also filled with other words that feel a little more special. Hope, Peace, Joy, and Love appear everywhere as we count down to the birth of a Savior - Who promises that even in this imperfect world, we can experience and embody these four things, even now in the chaos of life.
Download the YouVersion Bible app and search "It's Beginning to Look a Lot Like Christmas" for daily devotions that are tied to our series.
READ WITH US
What's Happening
C3 Students are going to New Orleans for a week long mission trip in from June 12-18, 2022. We will have a short info meeting right after the 10:30 AM church service on December 5.

Contact Andy for more info.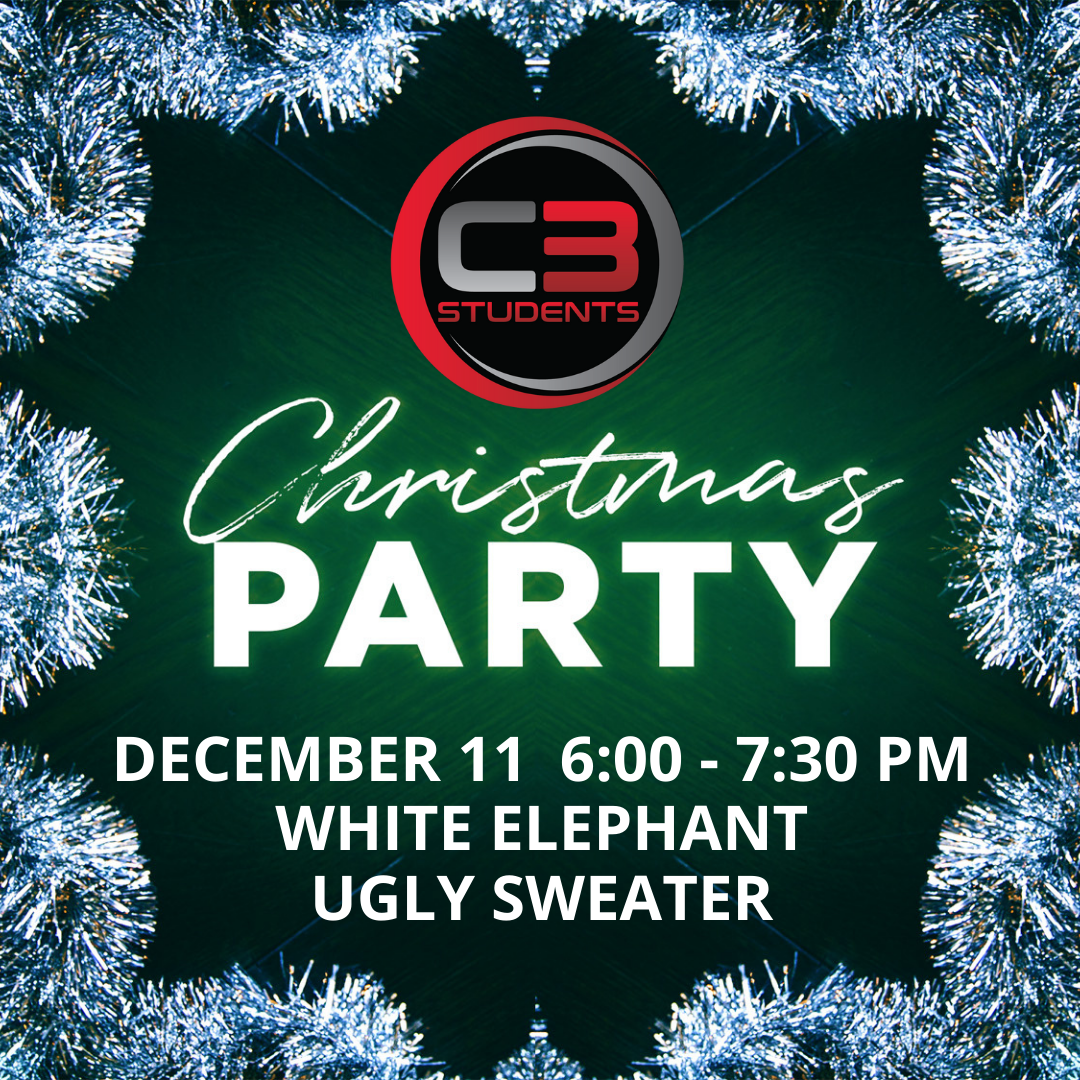 C3 Students will have an Ugly Sweater White Elephant Christmas party at Andy's house on December 11. Contact Andy for more info.
Our next Blitz for the C3 Students will take place on December 12. We will leave after the 2nd service and Blitz Augusta Mall. This will give students a chance to buy Christmas gifts for their family.
When: January 7-9
Who: C3 Students
Where: Gatlinburg, TN

Cost
Regular Cost: $175
Late Cost: $200 (December 1)
Money is due December 19
More Info, Contact - Andy Albea: Cell - (706) 352-0305, Email - andy@christwaychristian.com
REGISTER NOW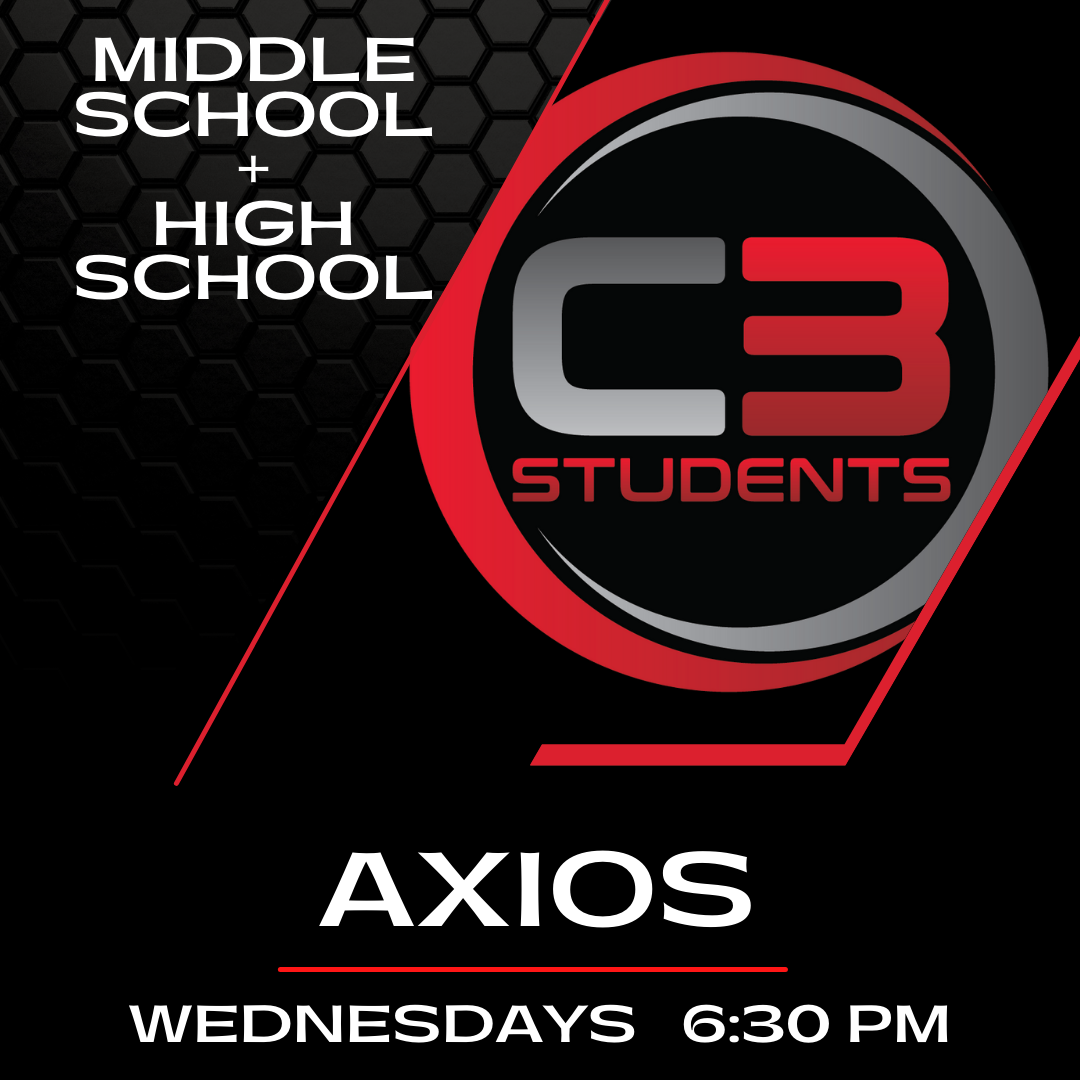 We have Axios every Wednesday night. Come and join us!
Receive Text Updates
To recieve text updates from C3 Students, text @c3ministry to 81010 to stay up to date with all that's happening here at C3 Students.
Are you a parent of a C3 Student? Want to stay up to date on upcoming events, weekly study notes, and important C3 student information? You can start receiving our Weekly Update by email by sending me an email to andyalbea@gmail.com. Put "add me" in the subject line along with your first and last name.